Minimal bottom, maximum fit for all young adventurers!
In Affenzahn's autumn/winter 23/24 collection, you will find a versatile selection of barefoot shoes, from familiar classic to amazing novelties!
Why choose a barefoot shoe
When the shoe does not support the foot in a certain position, or block certain movements, it offers the small muscles of the foot a chance move. The shoe also offers enough space for each toe.
The Affenzahn barefoot shoes are also agreat choise for first shoes, as walking with bare feet exercises balance, srenghtens the mujscles of the legs and can prevent incorrect foot patterns at an early stage. Moving on varied terrain such as asphalt, forest and sand, provides activation for the foot.
The sole of Affenzahn's barefoot shoe is flexible and as thin as possible: healty feet do not need additional padding. These shoes do not have any lift at the heel, which allows for a natural foot position. The pattern of the sole is designed to provide enough grip on slippery surfaces.
Standards as proof of responsibility.
Bluesign
This standard prohibits the use of harmful substances during every step of the manufacturing process and standardizes environmentally friendly and safe production. This guarantees that the final textile product is responsibly produced and safe for the user.
Fair Wear Foundation
Affenzahn's products are produced in fair working conditions:
Workers work from their own will.

Child labour is prohibited.

Adequate salary is paid for the work.

Reasonable working hours.

Safe working conditions.

Freedom of association and right to negotiations.

Employees are not being discriminated against in the workplace.

The employment relationship is legally binding.
Green Button
The social requirements of the standard include; paying at least the minimum wage, operating within the working time laws and prohibiting the use of child and forced labor.

Ecological requirements prevent, for example, the use of plasticizers and harmful chemicals. The waste from production must be recycled and must not cause waste that pollutes waterways.

In addition to the products themselves, all production-related companies must also be audited.

The company must prove that it takes full responsibility for human right and social and ecological standards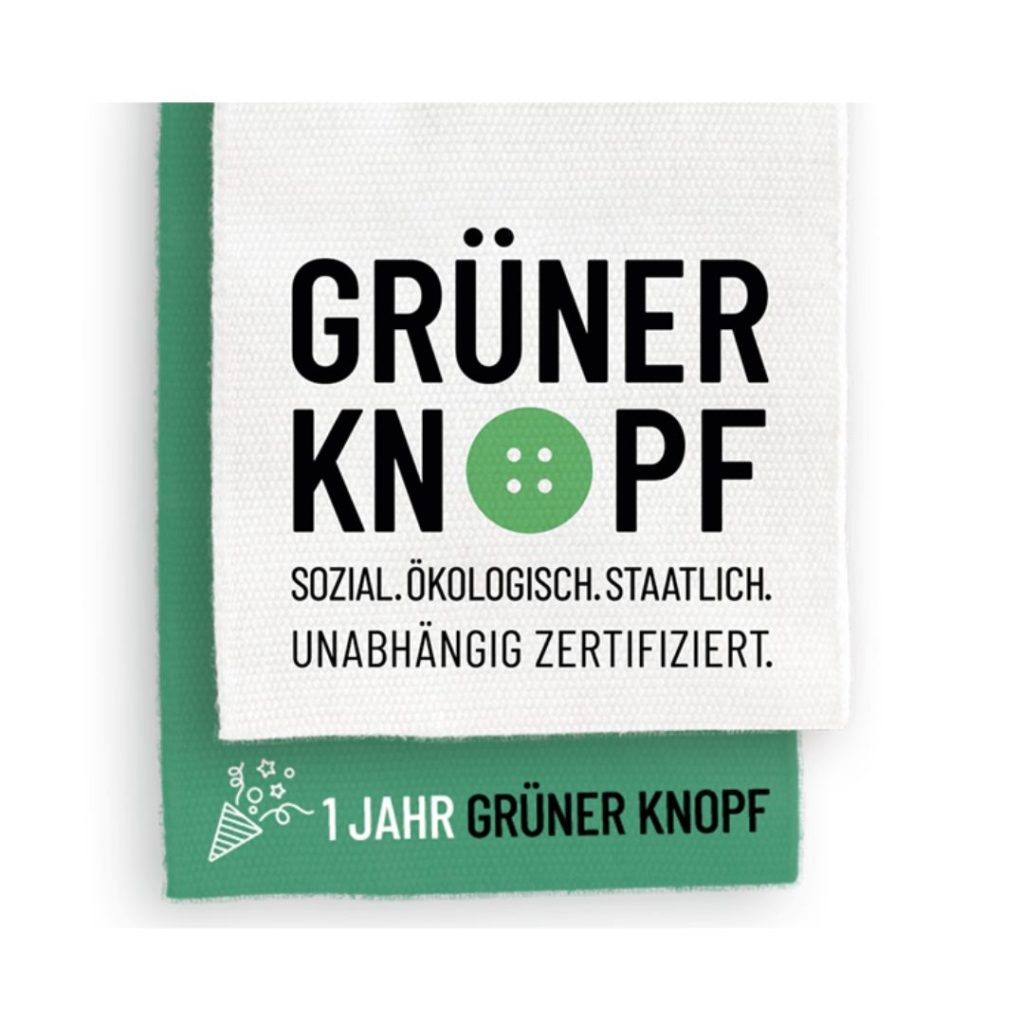 In the selection of materials, both practicality and responsibility are taken into account.
Econyl: The waterproof outer material (e.g Snow Boots) has Econyl fiber, which is made from nylon waste such as fishing nets.
Bloom Foam: The insoles are Blue Foam material, which contains 30% organic algae.
Natural rubber: The shoe soles are made out of 30%c natural rubber and 70% synthetic rubber. Natural rubber is a flexible, ecological and biodegradable natural material.
Leather: Affenzahn uses only Leather Working Group certified cowhide in it's products. Extensive and strict demands guarantee sustainable and responsible leather production.
Polyester: Affenzahn uses 100% recycled polyester.
Cotton: The cotton used in Affenzahn's barefoot shoes is organic.
Wool: WWinter shoes' recyled wool is German and ethically produced.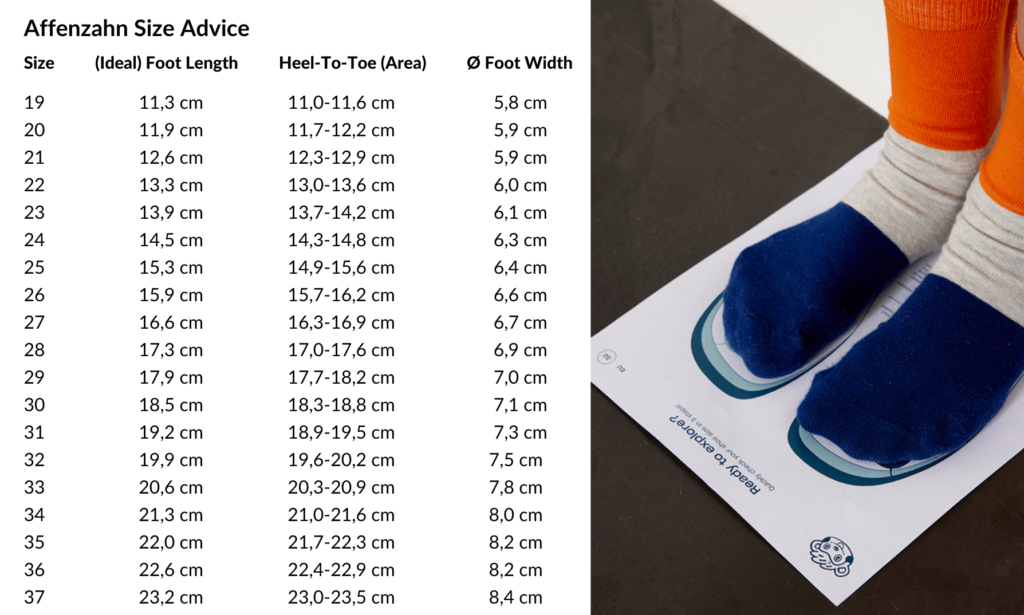 Affenzahn's animal characters are also on accessories.
In Affenzahn's beanies, scarves, mittens and BUFF-scarves you will meet familiar animal characters. Responsibility has been taken into account in the manufacturing and also in the materials.