Frank Green's reusable cups and water bottles are made of top quality and safe materials. In the selection you will find beautifully designed ceramic bottles as well as bottles made out of recyclable plastic.
Frank Green thermos last for years and are made out of recyclable materials, which make them an ecological choice. The material used in the bottles is BPA-free and approved by FDA and EU.
Frank Green was founded in 2013 and since then has become one of Australia's most popular cups and drinking bottles. Now the popularity is growing around the world!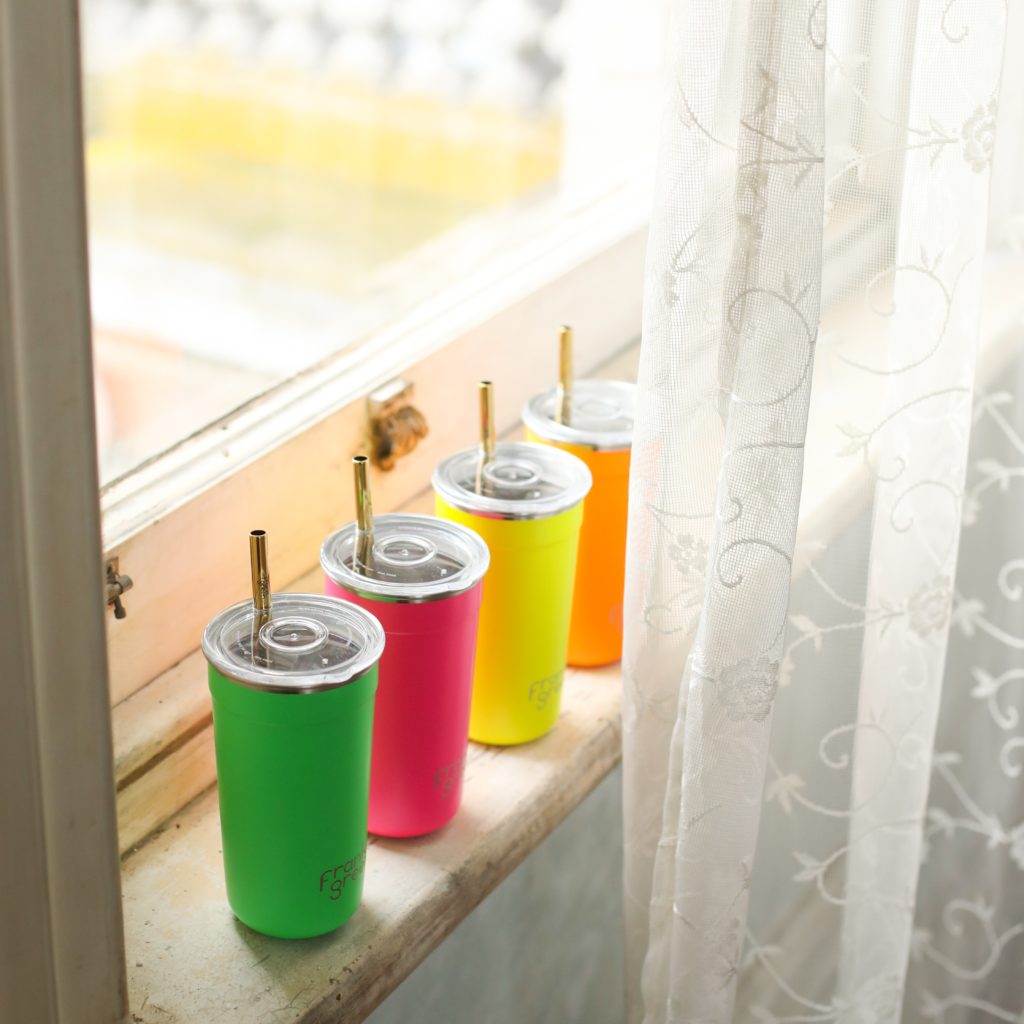 Frank Green's vacuum-insulated thermos keeps the drink at the desired temperature for hours. The innovative ceramic inner layer does not stick to the drink with a metallic taste. The outer surface is made of stainless steel which makes the bottle light, durable and long lasting in use.
All materials used in the products are FDA approved, comply EU standards and do not contain BPA. Frank Green products last years of use, but when you decide to take your Frank Green out of use please note that all the products are recyclable.
Frank Green thermos cups and bottles are available with both a metal straw and an award-winning closing button.n All cap options are 100% tight so you can pack Frank Green in your bag without worrying about leakage. You can find Frank Greens in five different sizes: 175ml, 295ml, 475ml, 595ml and 1L.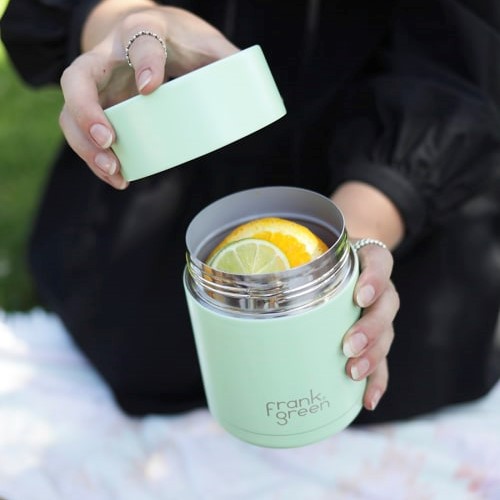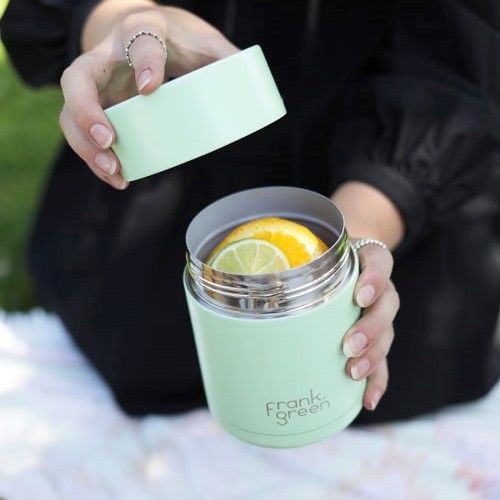 Frank Green cap is machine washable. A more thorough wash can be done with soapy water by taking the cap apart. The plastic bottle and cup as well as the steel straw can also be washed in the dishwasher. The Frank Green ceramic thermos should be hand washed with soapy water.
Frank Greens color selection:
Frank Green's plastic cups and bottles are made from recyclable materials. Thanks to the certified titra material on the inner surface, the plastic bottles are able to store hot liquid. The high-quality material of the bottle guarantees that the drink in the bottle retains its pure taste. Available in three sizes: 230ml, 340ml and 740ml.