MINI A TURE is a market leader, B Copr-certified Danish children's outerwear brand. in the collection you can fins stylish, high tech and responsibly manufactured outdoor clothing for year round outdoor activities for children of 0-12 years.
The outerwear is made from recycled materials and does not contain any known harmful or hormone-disrupting substances
Are you interested in resellingg? Please contact info@kiddex.fi
The technical characteristics and durability are top class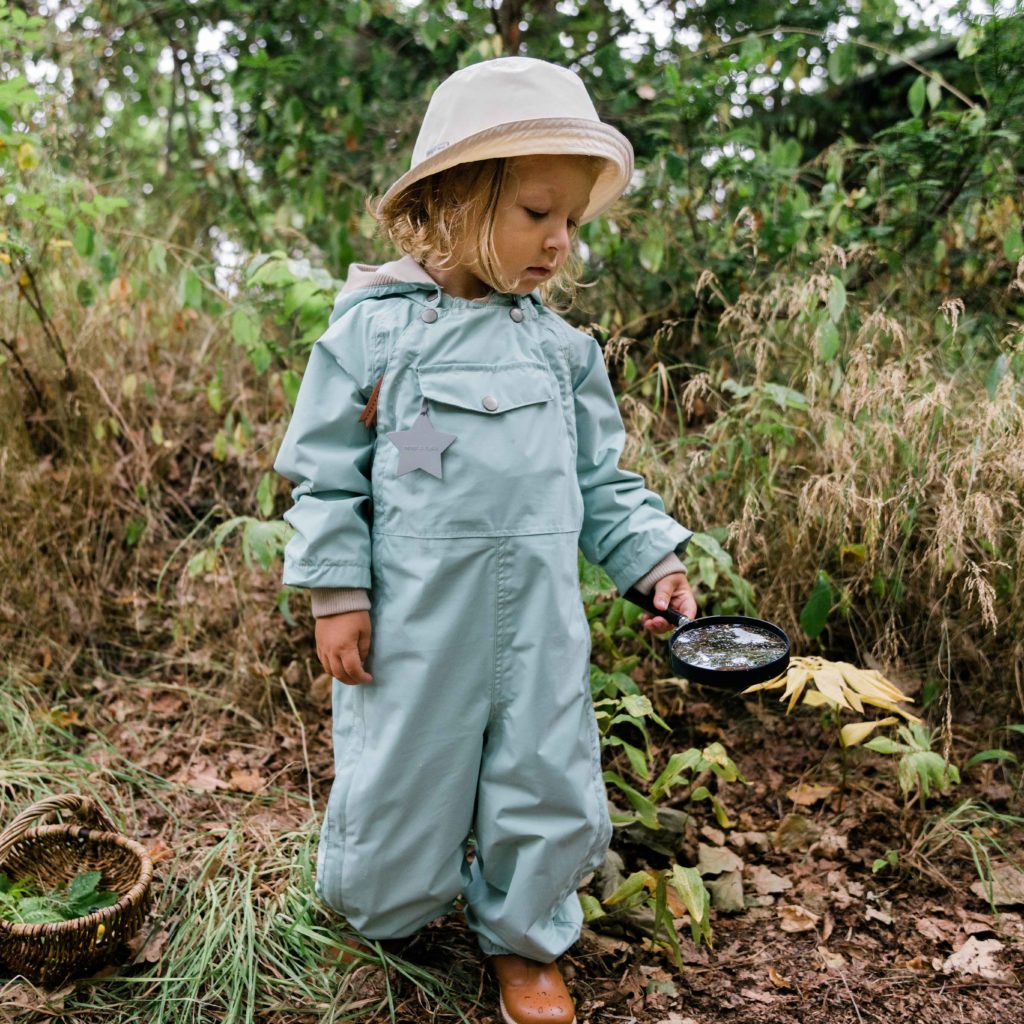 Water resistance
Water resistance is one of the most important features of a child's outerwear. Most MINI A TURE's outerwear can withstand a lot of water, which is why their water column is 10,000mm. Water resistance naturally decreases overtime: the garment retains its promised properties for about five washes; please note, however, that a 5000 mm water column is enough to stay dry.
Taped seams
Textile's water resistant material alone does not keep the child dry: this also requires water resistant i.e. taped seams. With the exception of thicker softshell garments, MINI A TURE outerwear has waterproof tape attached to the back of each seam to prevent water from seeping through the seam.
Breathability
Active play and movement places a requirement on the child's outerwear to release excessive body heat. Sweating and moisture inside the garment feels unpleasant and exposes the child to cold.
The material and processing of MINI A TURE outerwear makes them very breathable and comfortable to wear. The breathability of a garment can be expressed by reading how quickly it lets moisture through per unit area. In MINI A TURE's outdoor clothing the measured value is 8,000-10,000 MVH.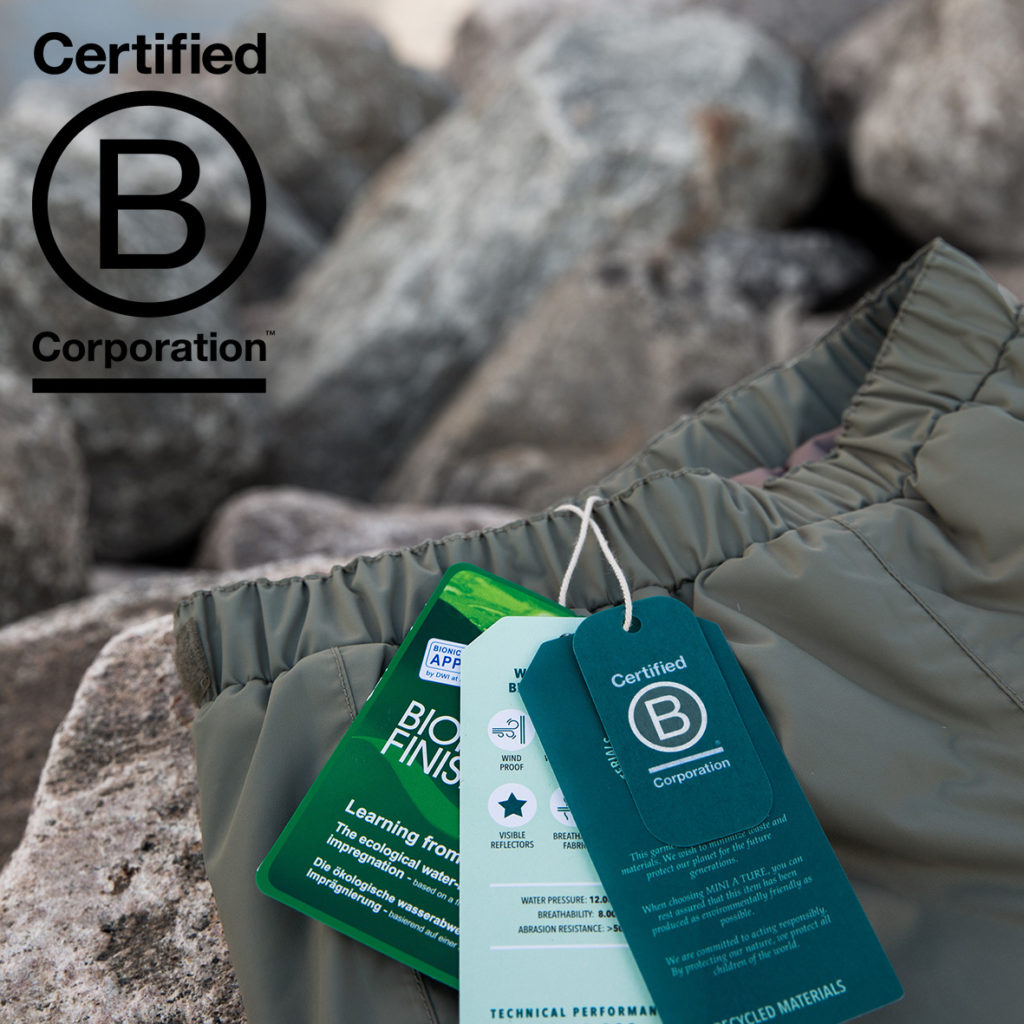 Durability
MINI A TURE's outerwear has been tested using the industry-recognized Martindale method, which determines wear resistance, i.e. abrasion resistance. The Martindale value of 50,000 cycles indicates the top quality of the brand's outerwear.
Safety
Safety is especially emphasized in children's clothing, which is why the brand's hoods, with the exception of the baby's anorak, are removable. Due to its safety and durability, only YKK zippers are used in the products. All outerwear has 70 lux reflectors, thanks to them the child can be spotted from 300m away by a driver.
Colors and patterns
MINI A TURE's classic colors and unisex -toned color scheme are influenced by Scandinavian nature. You will find familiar Nordic animals and plants in the beautiful hand-drawn patterns.
Ethics
The B Corp certificate grantyed to MINI A TURE makes it a pioneer in its field in terms of responsibility. GOTS certification, on the other hand, is a guarantee thatv no harmful chemicals have been used in the manufacture of the garment, and therefore there are no residues of them in the final product either. You can read more about MINI A TURE's responsibility here