Play & Go is a simple and effective solution to home storage problems; a product that makes everyday life easier for every family with children. After playing you can turn the playmat into a toy bag, where you can store the items from the next play, by tightening it.
Play&Go is suitable for many uses; for the children's room, the living room, a trip, the yard, the cottage, the beach, the laundry room...
Play&Go has a diameter of 140cm and is made of high quality, environmentally friendly, standardized canvas cotton. The product is granted a 3-year warranty guaranteed by the manufacturer when the product has been used in accordance with its intended use. There are several different patterns to choose from that fit perfectly into different interior designs.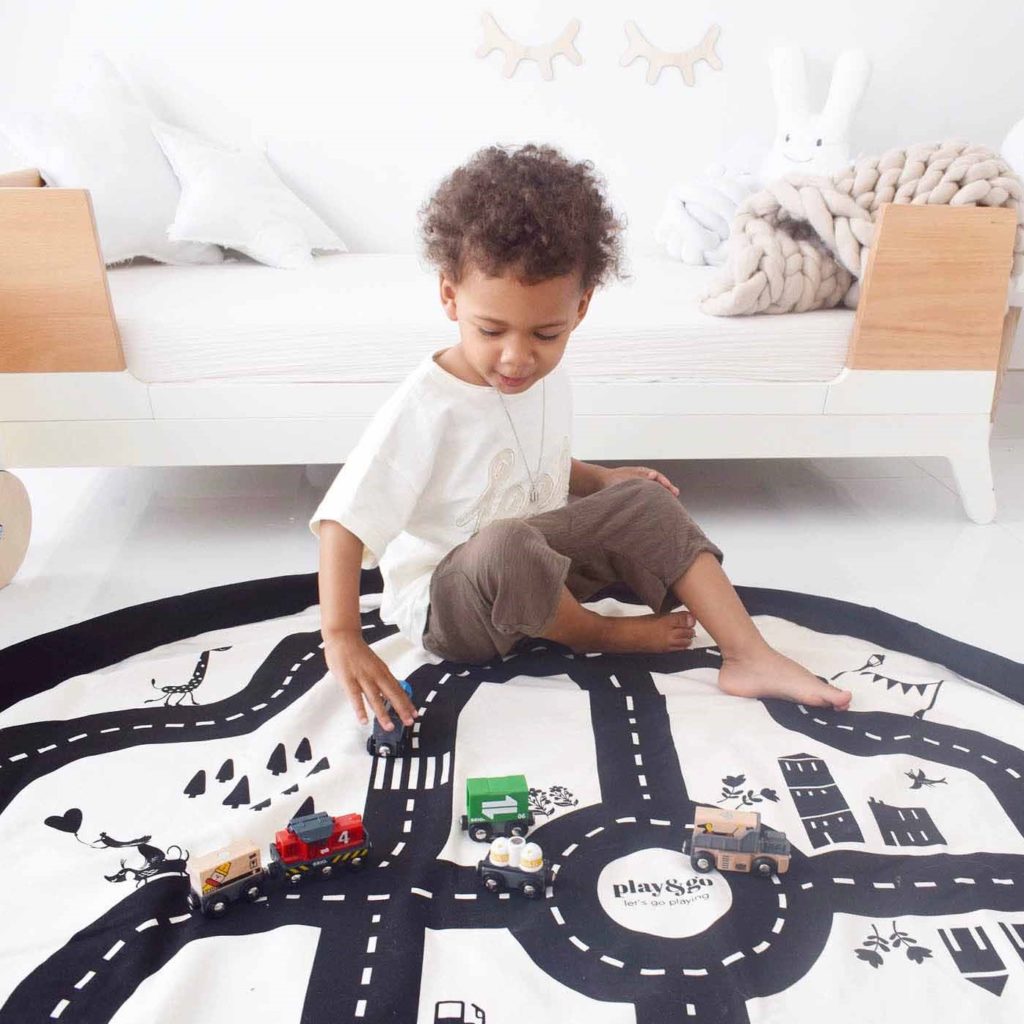 Play&Go EEVAA is a beutifully designed double- sided puzzle mat and storage solution. The product is made out of top quality non-toxic EVA foam and is safe for children of all ages! The puzzle mat is waterproof and easy to keep clean.
The double sided print pattern offers double the possibilities for imaginative play and brings variety to the interior. The package includes extra edge pieces that give a neat mat type look. You can also build a fun playhouse!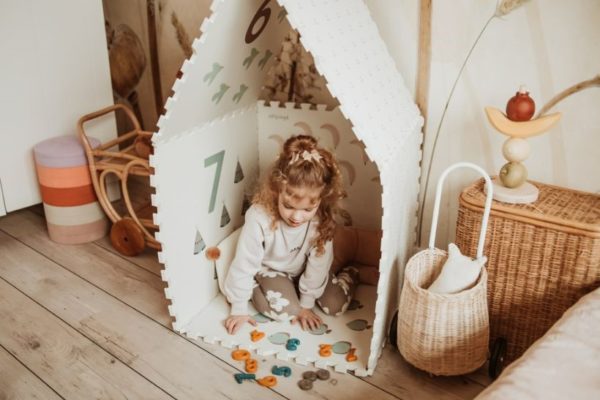 Organic Soft
Organic play mats are made of GOTS-certified organic cotton and polyester made from recycled plastic bottles is used as filling.
Play&Go Soft
A quilted and padded PLay&Go Soft storage mat that also works as a baby's play mat thanks to it's softness!