Stonz's highly popular footwear, booties, winter boots, natural rubber rain boots and mid-season shoes are top choice for any changing weather coditions. Kids Mitts and warm liners add the finishing touch to the winter outfit.
Flexible footwear enables the natural movement of the foot and the activation of small muscles. This contributes to the normal development of the foot.
The award winning Stonz Booties have a PLUSfoam sole (sizes M-XL), which is soft, flexible and non-slip. Two rubber band fasteners ensure a pleasant fit and stay on the foot. The slipper-like weatherproof footwear is pleasant for a toddler who is practicing walking.
The booties are made out of water-repellent and windproof 600D nylon fabric and have a soft fleece lining. The machine-washable Liners (sold separately) allow the footwear to be used even in severe frosts: one pair of footwear is suitable for both mid-season and winter.
Choose Booties or Puffer Booties!
Puffer Booties have an extra 3M thermal layer.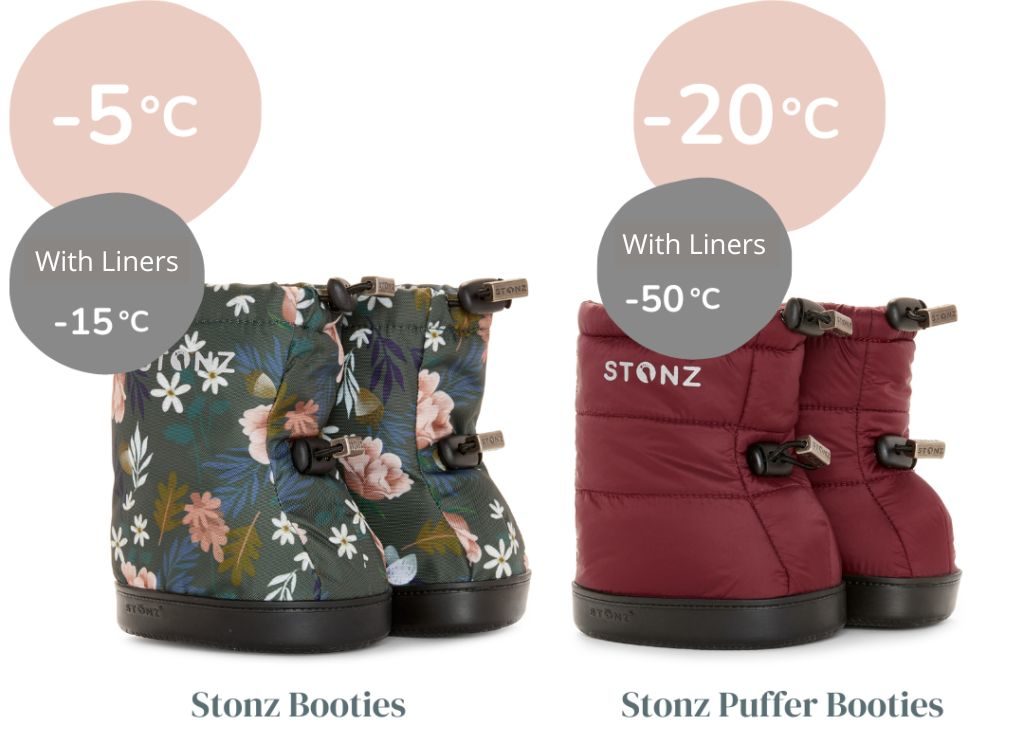 Liniers-extra lining
The extra liners keep the feet warm even in the cold.
Bootie Liners are made of warm sherpa fleece. They match elegantly with all patterns.
Rain Boot Liners are of soft velour fleece. Thanks to them, the same boots can be worn all year round.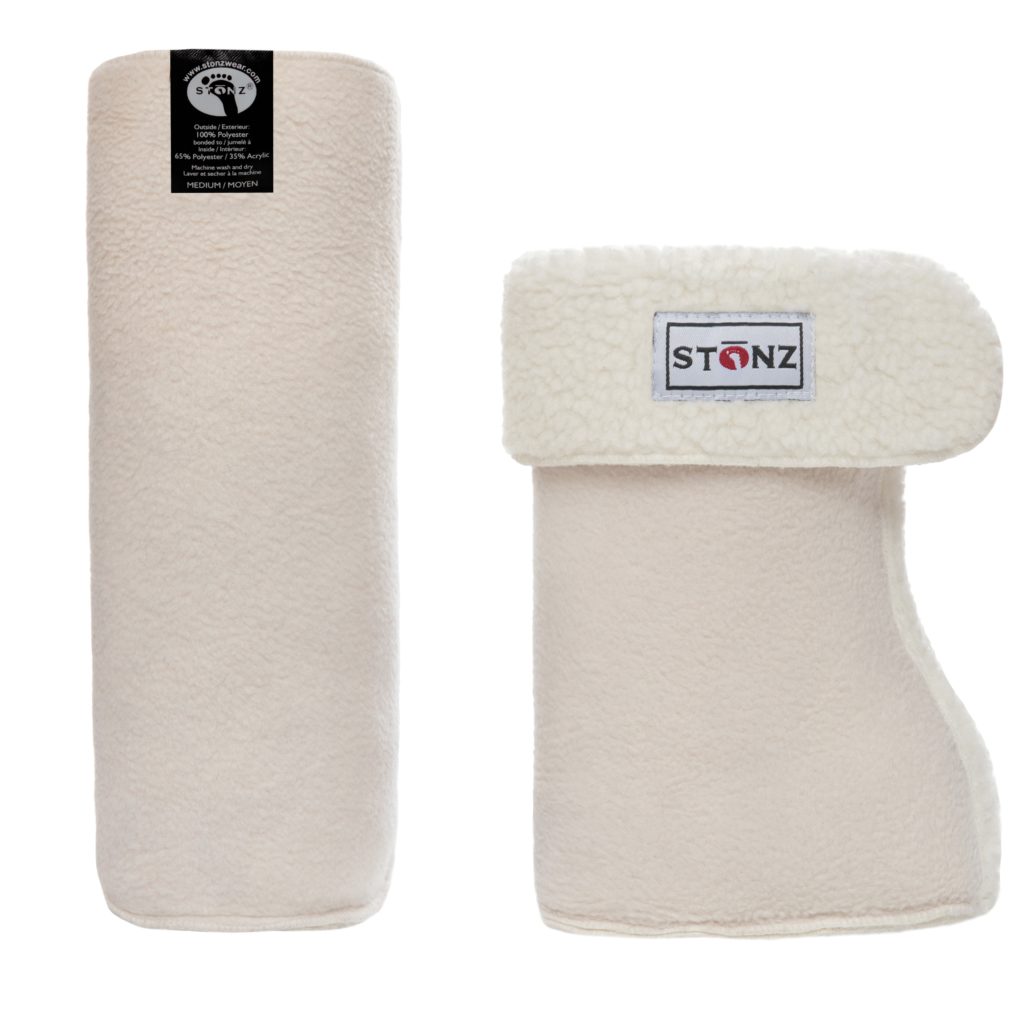 Stonz Rainboots
Stonz Rain Boots are of made chemical-free and non-toxic from natural rubber; the product does not contain PVC, phthalates, lead, flame retardants or formaldehyde. Natural rubber is a durable and wear-resistant material that does not crumble in use like plastic.
Stonz Rain Boot is a comfortable and light rain boot for rainy days. The non-slip flexible sole does not have a heel, which is why the shoe is a good choice for a child's developing foot. The Liners extra lining (sold separately ) allows these rubber boots to be used even in winter slush
Available in sizes 21-33
Stonz All Year - boot
Stonz mid-season shoes are made of natural rubber and neoprene. In these water-resistant boots, you can go outside even in the winter: frost resistance is -20°C! Available in sizes 21-33.
6mm neoprene lining
Flexible and durable sole
Reinforced toe and heel parts
The soft and flexible shaft makes dressing easier and is reversible
The patterns glow in the dark, increasing safety
Stonz's waterproof and light overall is perfectly suited for both the mid-season and colder summer days.
A waterproof zipper in the crotch makes it easier to get dressed, change diapers and go to the bathroom.
Water column 5,000mm
Waterproof zipper
Ripstop nylon
Reinforced knees and back
Taped seams
Reflective details
Flexible sleeve and leg opening.
Light and easy to take with you.
Kids Mitts are 100% waterproof and have a breathable fleece lining. Thanks to the two fasteners on the arms, the mittens stay in your hands perfectly and provide protection in the snow.
In the collection, you can also find thumbless mittens for babies.
Waterproof 5,000mm
Wind resistance PSI 5000
150g, 3M Thinsulate
Machine washable